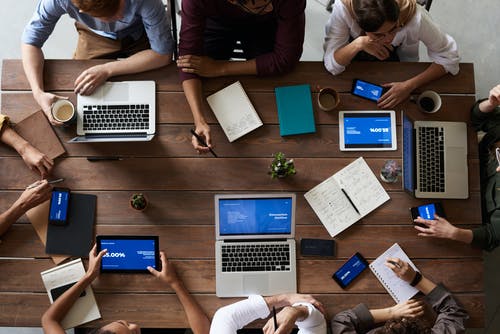 ERP in Manufacturing is assigned to manage, automate, and streamline manufacturing processes. It is a great system for small and midsize manufacturers and is supposed to offer more benefits than the generic ERP. It manages the entire manufacturing process from the shop floor to the top floor. Manufacturing ERP proves to be an apt solution for the entire management.
MRP II– Manufacturing Resource Planning is basically the predecessor of ERP. It was created with the purpose of centralizing business processes and information and create a centralized database to improve productivity and efficiency. MRP II is supposed to be a key player in the decision-making process for the management of the company.
The functionalities included in ERP Manufacturing are data collection, inventory management, master production scheduling, advanced planning and scheduling, capacity requirement planning, material requirement planning, production management, bill of material, and may more.
Let's take a look into the benefits of Manufacturing ERP:
Better Supply Chain
Real-time Forecasting
Tracking and Scheduling
Inventory Monitoring
Cost Reductions
Customer Satisfaction
While there are a plethora of benefits when it comes to Manufacturing ERP, It's important to give emphasis on the ERP software which would suit your business and company needs and requirements.
ERP Books
ERP Books is one of the best ERP Softwares for small and medium-sized companies. erpBooks.com caters to small distribution/manufacturing companies. Companies who would rather run their business and not worry about software, servers, network, updates, etc.
erpBooks started working in 2009 from open-source webERP. We made it work for a few of our partner companies and decided to let others take advantage of it too. We offer free service to companies with one user and first user free for companies with multi-users. Our current largest installation is 49 users. We are based in Silicon Valley with some developers in other countries.